Dental Bridges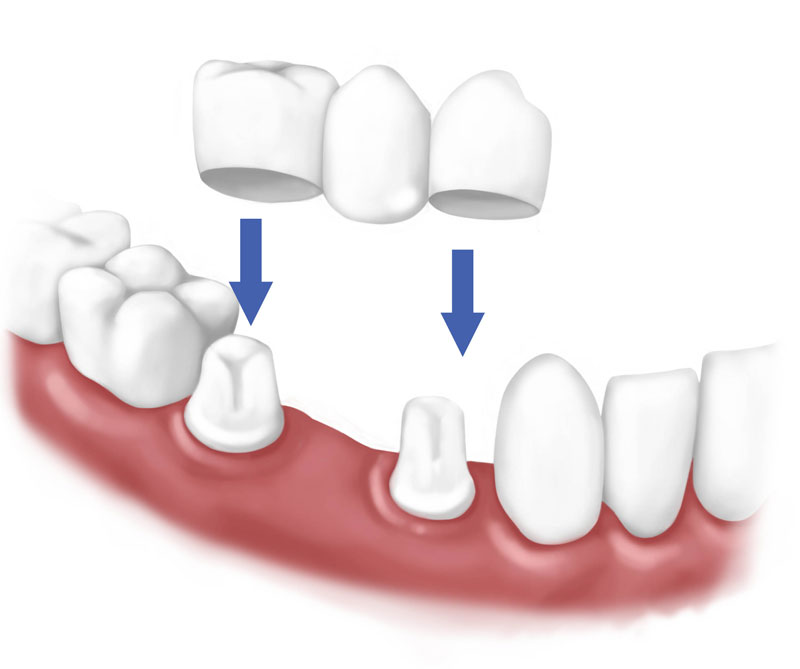 If you have one or more missing teeth, a bridge can help maintain the shape of your face and alleviate stress on remaining teeth. A bridge cements over the top of the teeth on either side of the space left by a missing tooth, giving you three teeth joined together. This is a good option when teeth on either side of the teeth have large fillings, and each would benefit from a crown that's going to go over top of them.
Your bridge can be made from gold, alloys, porcelain or a combination of the two, and is bonded onto surrounding teeth for support.
A dental bridge can:
Improve your bite
Keep remaining teeth in place
Improve your ability to chew and speak
Restore the look of your smile
Protect your remaining teeth
It is extremely important to take good care of your existing teeth, gums and jaw to support the success of your dental bridge.
If a bridge sounds like something that could help you achieve the smile of your dreams, contact us at (519) 672-8770 today to schedule an appointment.
---
Visit us at our Office
As a family-run, second-generation dental practice, we pride ourselves on treating our patients the way we want our own family to be treated. We provide practical, honest advice you can trust and are always willing to discuss any concerns you may have regarding your oral health.
SEE YOU SOON
Because your first appointment is approximately 60 minutes, we ask that you fill out an online new patient form before you come in for your appointment. Thank you for allowing us to help you achieve the smile of your dreams. We look forward to meeting you!
This website uses cookies.