Dentures
South London Dental Care Centre prides itself on providing personalized denture services that continue to meet the needs and comfort levels of our patients.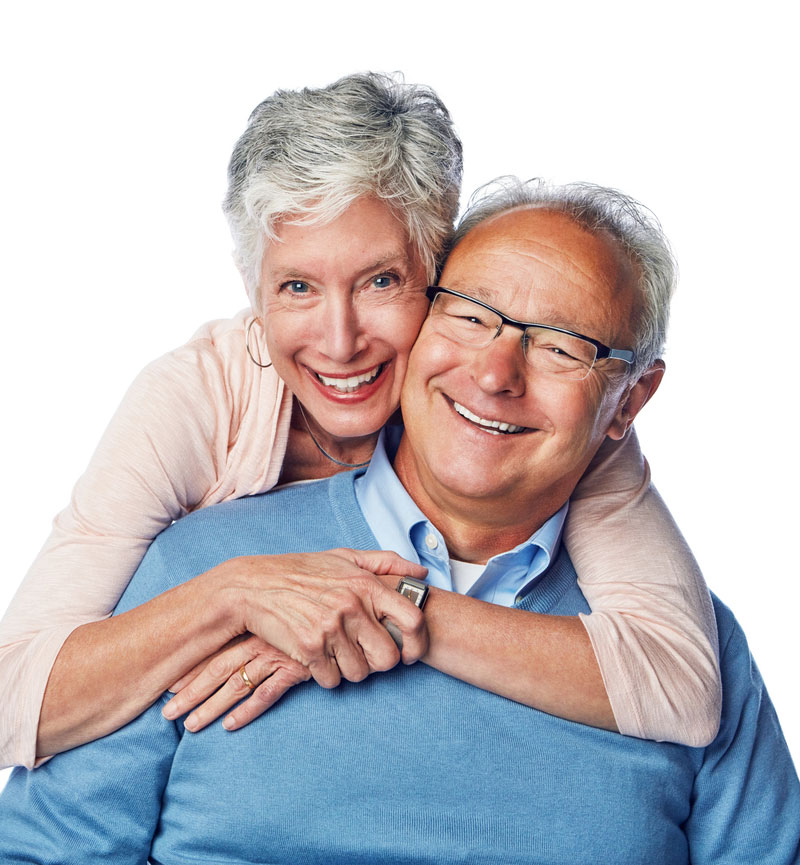 What are dentures?

Dentures are removable replacement teeth that look like natural teeth.
There are two types of dentures:
Full dentures - These dentures are fabricated for patients when all of the natural teeth have been removed.
Partial dentures - This option is used to fill in the places where several permanent teeth have been removed.
Dentures are only one of the options to replace missing teeth. Dental implants can be a more permanent and comfortable option, but initially more expensive.
Combining dentures with dental implants is also an option with implant retained dentures. This option provides a secure anchor for your dentures which connects them directly to your jawbone. This makes eating and speaking with dentures more similar to having natural teeth. It also helps reduce the bone loss normally associated with missing teeth and traditional dentures.
Caring for your dentures
Just like natural teeth, dentures require daily maintenance to stay clean and keep bacteria from growing.
Handle your dentures with care to limit the chances of them accidentally falling and breaking.
Brushing your dentures with a toothbrush, or a specifically designed denture brush.
Rinse your dentures after each meal.
We recommend that you use a mild hand or dish soap to clean your dentures and to speak with your dentist about which products may be best for you.
When you aren't wearing your dentures, keep them moist to ensure they do not dry out, lose their shape or crack and break.
Be sure to provide hygiene for the rest of your mouth. Use a soft bristled brush to remove plaque and bacteria from your tongue and gum line to ensure your dentures fit and stay put.
You can experience irritation of the gums and mouth if your dentures are broken or ill-fitting. Be sure to contact us with any issues. If you are interested in learning more about dentures contact our office at (519) 672-8770 today, to schedule an appointment with our dental team.
---
Visit us at our Office
As a family-run, second-generation dental practice, we pride ourselves on treating our patients the way we want our own family to be treated. We provide practical, honest advice you can trust and are always willing to discuss any concerns you may have regarding your oral health.
SEE YOU SOON
Because your first appointment is approximately 60 minutes, we ask that you fill out an online new patient form before you come in for your appointment. Thank you for allowing us to help you achieve the smile of your dreams. We look forward to meeting you!
This website uses cookies.